How to identify your Tablets Processor and Board ID?
The process of identifying your tablets firmware begins with knowing your Tablets Processor and board ID, believe it or not most of these entry-level Chinese tablets are usually sporting similar boards and processors for the most part, the names of the devices might change e.g. Alldaymall, Irulu, GPad or so on but beneath they are sporting similar hardware and all you have to do is find a firmware that matches the board ID and the processor or ones thats close and you can flash your tablet and have it functioning as new. The two main type of processors that you will find on your tablet are usually the A13 and A10 processors respectively.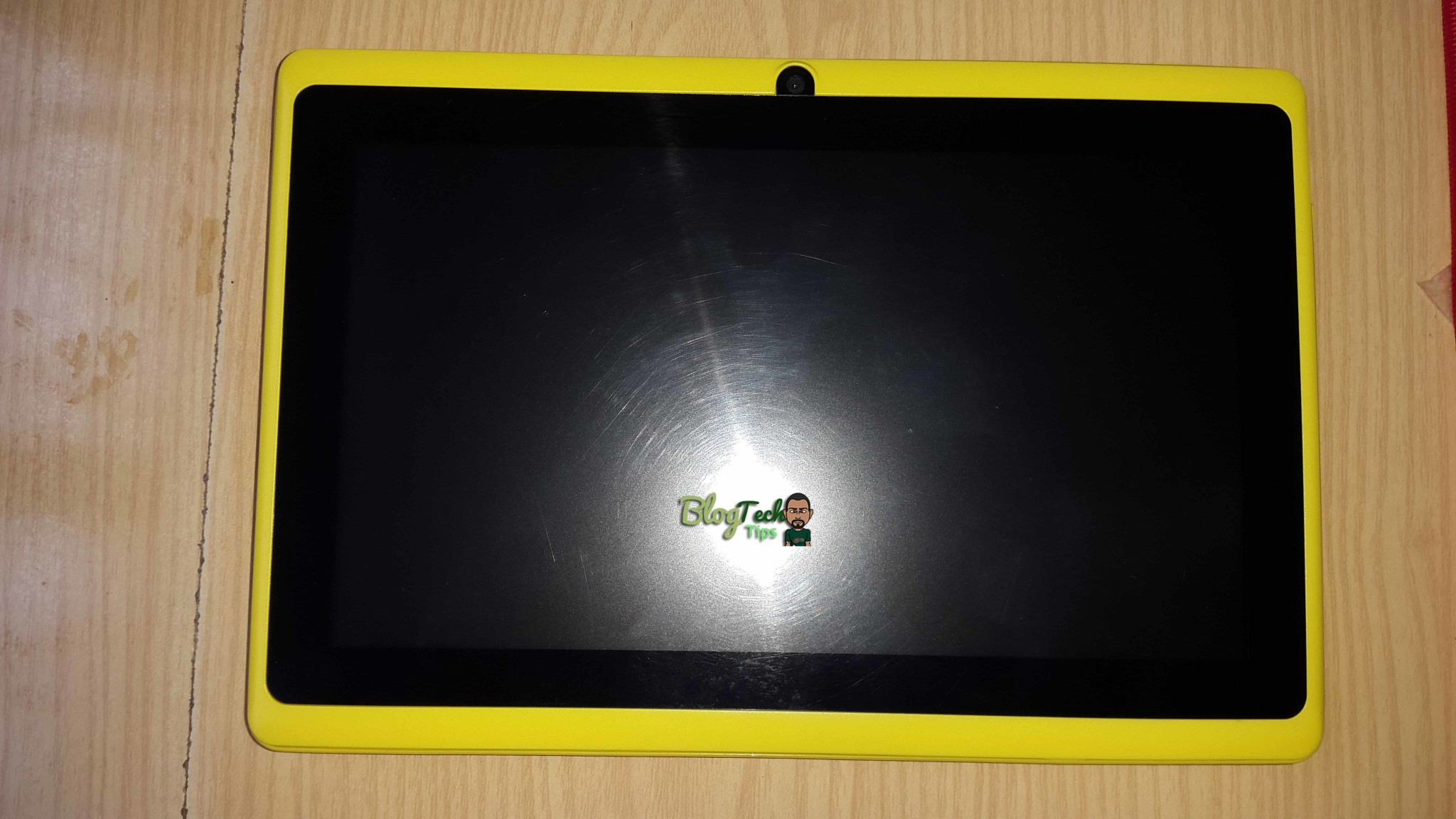 To find out both you will need to open your Tablet, do not panic it's not as bad as it sounds trust me, here are the steps:
1. Tablets do not have screws that seal them in most cases so you will have to find the seems that hold both halves together.
2. Once you have found the seems, use a
tool set
such as the ones used in opening phones or a blunt object and force it into the seems,its best to start around the charge port in most cases, the parts will separate with little trouble as long as you are firm-do not break the clips that hold both halves together but separate the halves until the entire thing comes apart.You can refer to the video for details instructions.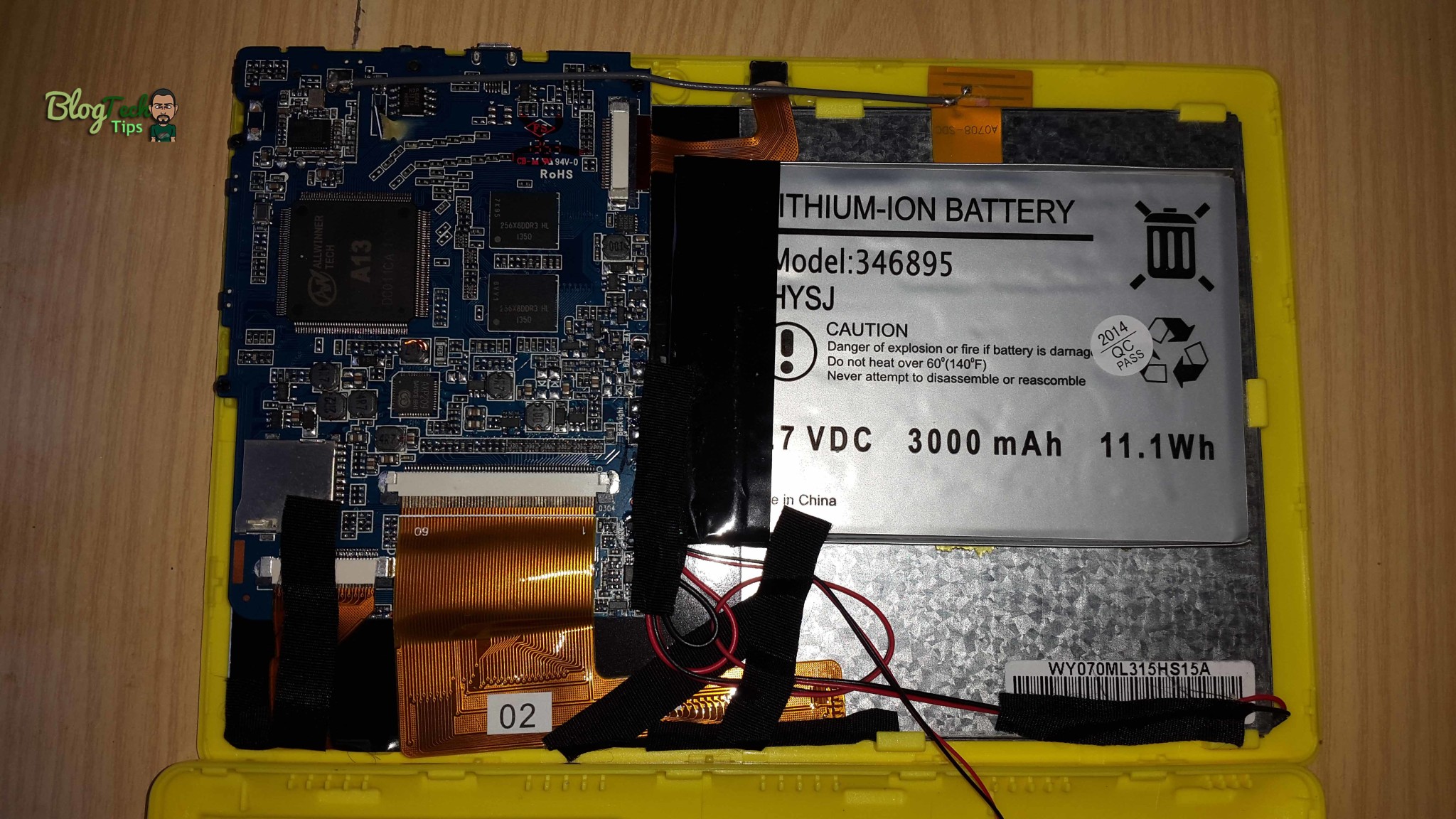 3. Once both halves separate, carefully move them apart and watch out for wires such as the one that runs from the speakers.
4. Look on the main part of the board and you should see a processor look out for A13 or A10 marked on them clearly: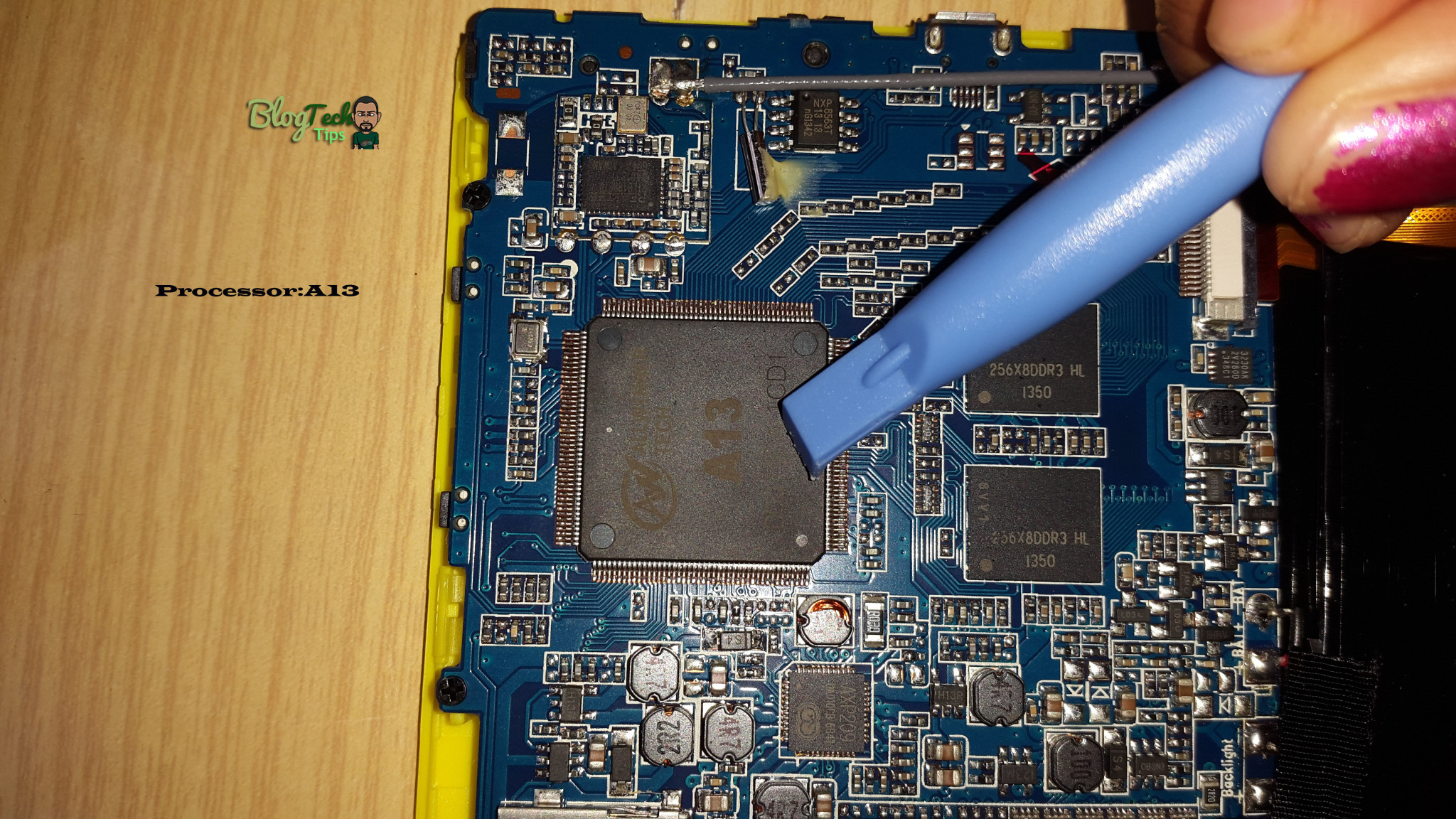 5. Last look on the board for a number its usually at the top section and it's clearly written, this will be your Board ID, record it: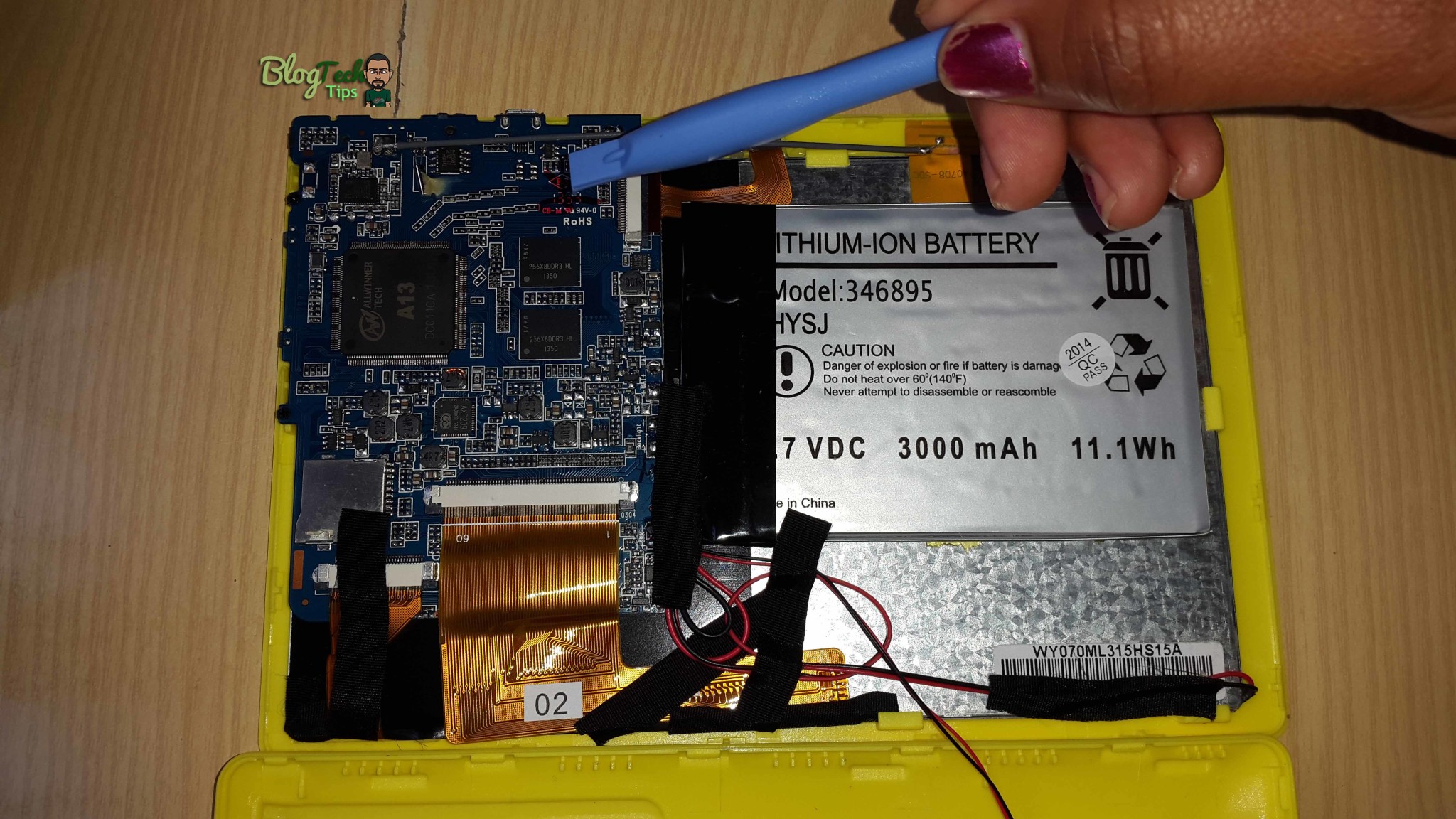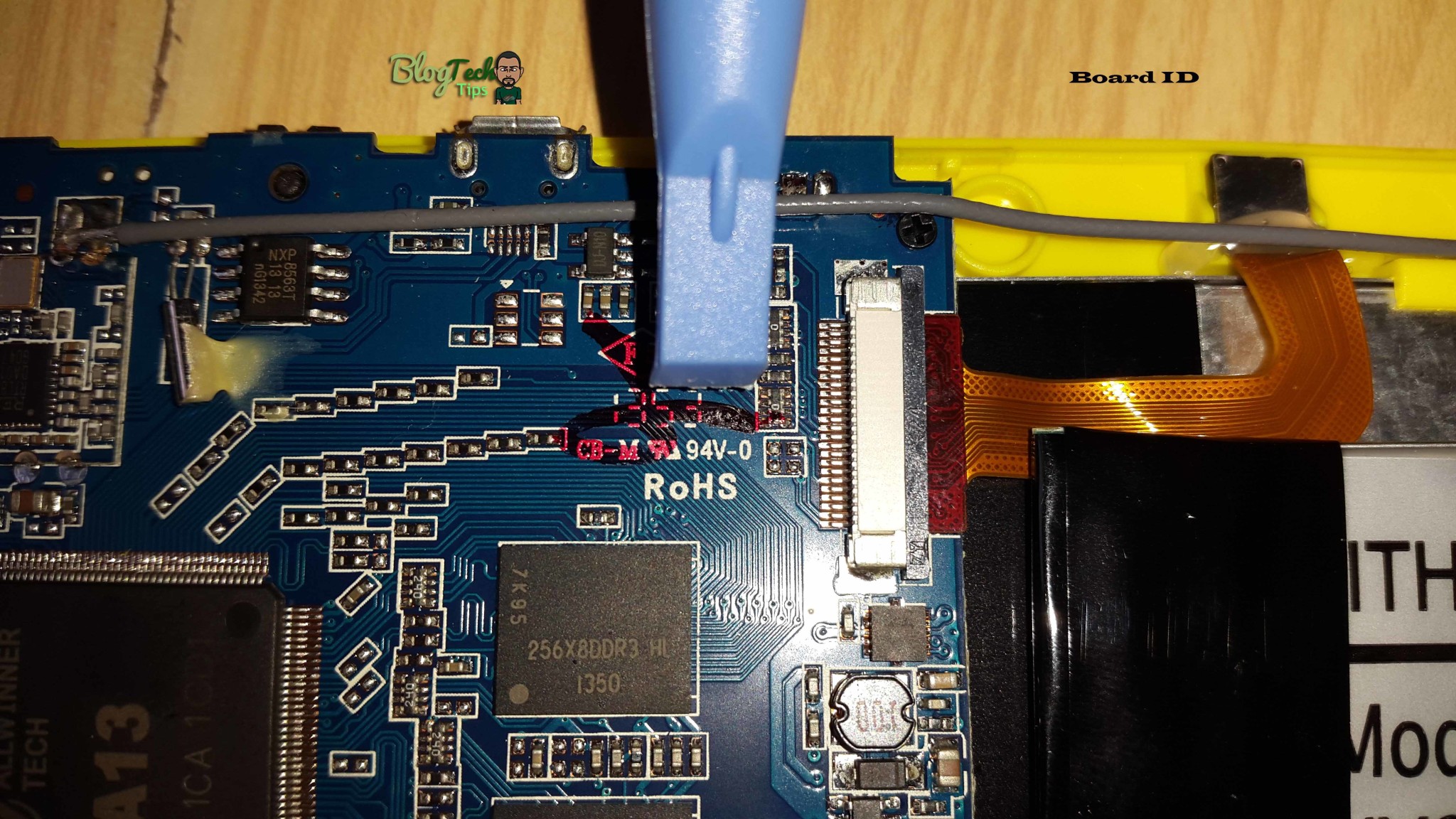 That's it you have just found your Motherboard ID and Processor, in this case the board in the tablets ID was:
CB-M RU 94V-0
The processor was:
A13
So now I need to search in Google for "
A13 CB-M RU 94V-0 Firmware
"